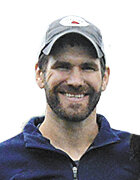 "Better slow down a bit. There are cattle on both sides of the road," I told my brother after we rumbled over a cattle guard and continued down a stretch of paved road in the desert while …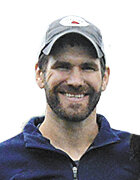 Emily and I used to go to World Dairy Expo every year to wander around, chatting with friends, looking at equipment and admiring beautiful dairy cattle. The road trip to Madison, Wisconsin, was also …
March and April are busy months around here when it comes to calving. We like to take vacations in January and February, and we don't like fresh cows with frostbit teats.
My parents recently went on a short trip to Florida with my two sisters' families. Our young nephews and niece aren't really the right ages to join the kind of trips we take our teen kids on, so they do their own trip to a kid friendly beach in Florida.
Last month, I left you guessing what mountainous, warm, Spanish-speaking place we'd be visiting with dairy farms.
This has been an interesting month in our small town of Elko New Market, Minnesota.
It's an election year, which means I am forced to dislike people I've never met for bothering me with their nonsense while I'm trying to work or relax.
Our family doesn't do many multistate road trips. We love traveling whenever we get a chance to get away from the farm, but it's usually destinations we can get to in half a day.
Fair season ended for our family a couple days ago when Emily took the kids back up to the state fair one last time for their non-livestock project judging.