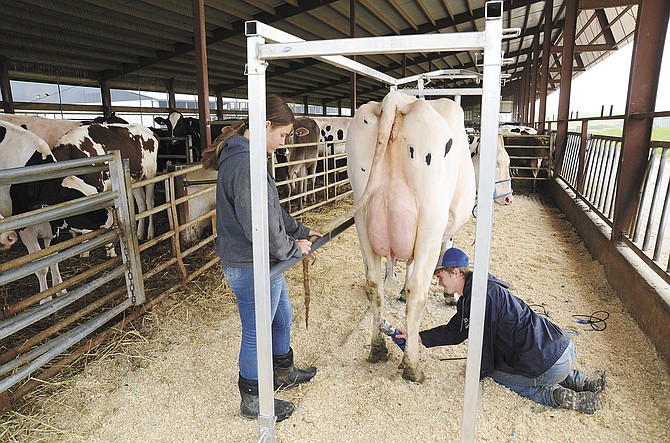 STACEY SMART/Dairy Star
Ethan Staudinger finishes clipping a cow while Abby Schultz holds the tail out of his way June 27 on his family's farm near Reedsville, Wisconsin. Ethan spent the morning fine-tuning animals the family would be taking to the District 10 Holstein show the next day.
Stories this photo appears in:

District show preparations fill June 27
REEDSVILLE, Wis. – Blue Royal Dairy was a flurry of activity the day before the farm's cattle were to head to the District 10 Holstein show. Clippers were buzzing, kids were leading animals, and the trailer was getting filled with hay, straw and other supplies to take to the show.