July 13, 2023 at 8:00 a.m.
Averbeck Blog 33
---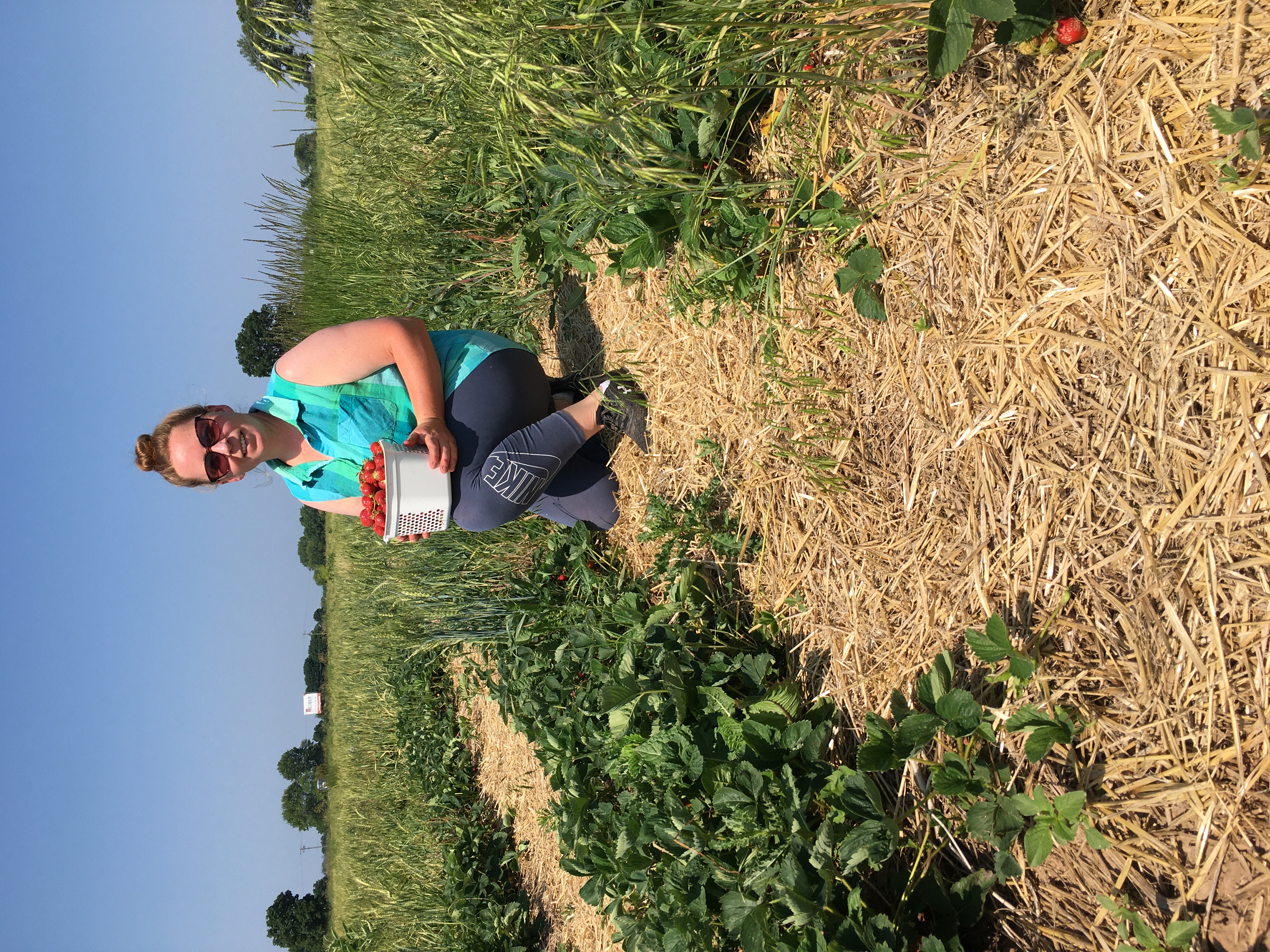 How's your summer going?
Most days, I have to stop and think about what day it actually is. Summer seems to be just flying by.
Baseball season is wrapping up for the season with one more tournament next weekend. County fair is right around the corner for us, and animals are all on track. For the first time in the history of fairs for me, I feel like I might actually have all my ducks in a row, at least for now.
Along with all the usual summer work of crops, yard work and projects, we try to sneak in some fun summer activities. We spent the Fourth of July at one of our favorite lakes and had a picnic and spent some time swimming.
One of my favorite things to do in the summer is pick strawberries. I remember going with my grandma when I was really little. We would pick baskets full of berries. I don't know how much help I actually was because I put more in my mouth than my basket. But, I sure had fun. Once we got the berries home, I would help wash them while Grandma cut the tops off. Then, she would let me mash them up for jam. She would make shortcakes for supper, and we would cover them in mashed berries and pile high the fresh whipped cream. To this day, it is one of my favorite desserts.
I have planted my own strawberry plants but quickly discovered they are a lot of work and need special attention. So, I think I will stick to milking cows and go visit my favorite local berry patch and let the childhood memories fill my mind while I fill my basket (and my tummy) with delicious berries.
---