July 8, 2023 at 8:00 a.m.
Dairy Profile
Chris and Nancy Beebe | Bruce, Wisconsin | Rusk County | 65 cows
---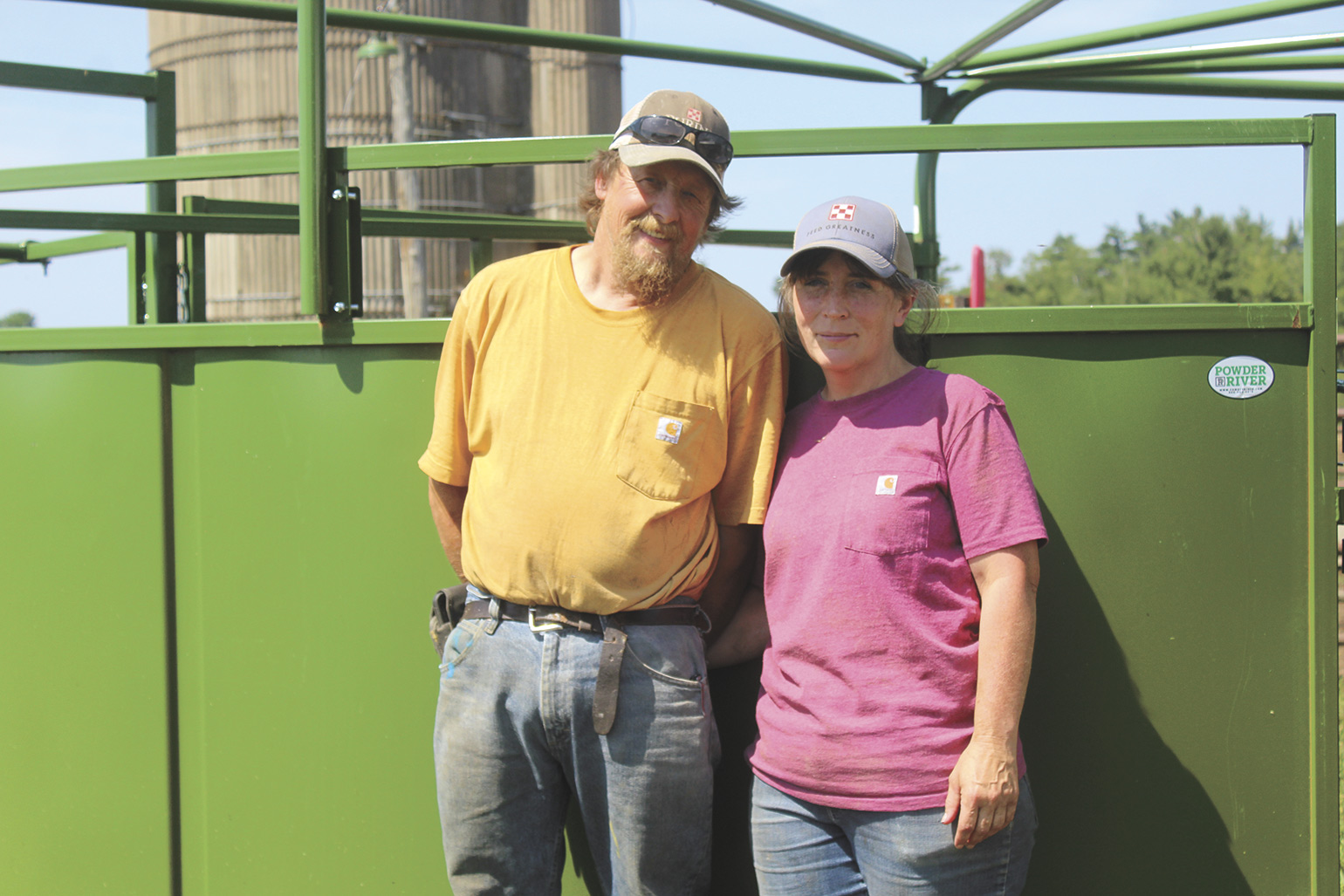 Tell us about your family. My wife, Nancy, and I, along with my son, Mike, and my dad, Don, and his wife, Cheryl, are involved in the farm.
How many years have you been dairy farming? I have been dairy farming for 40 years, starting when I was 15 as an FFA project with 18 cows. 
Tell us about your farm and how it has evolved over the years. The farm has been in our family since 1884. I am the sixth generation, and Mike is the seventh generation on the farm. We run it with my dad.
What motivates you to keep dairy farming? I enjoy the cows, and I really actually enjoy dairy farming. 
What has been the highlight of your dairying career? I would say the highlight has been that we have been able to continue dairy farming. Also, we have been able to grow our beef cow herd.
What do you love about dairy farming? I love being my own boss, and I enjoy the work and being able to do this. 
What piece of equipment or technology do you wish you had incorporated earlier on your dairy? We haven't really added much of anything recently. We just keep doing what works and keep it simple. We started using a total mixed ration 30 years ago and a manure pit in the late 1970s. We haven't really changed much since my grandpa used to run the farm. 
What has been the biggest obstacle you have faced in your dairying career and how did you overcome it? Inputs have really become the biggest obstacle, maybe even more so than low milk prices. The cost of everything going up makes it hard to keep things going.
What has been the best decision you have made on your farm? I would say switching creameries a few years ago, when we moved to Grassland Dairy Products. 
Who has been an inspiration to you during your dairying career? I would say both my dad and my grandpa. I still work with my dad, and I was blessed to work with my grandpa into my 40s. They taught me so much over the years and are the reason I am a farmer. 
---