January 30, 2022 at 6:11 p.m.
Dairy farmers remembered for their contributions
Harris, Jennissen, Krause, Schiller celebrated by family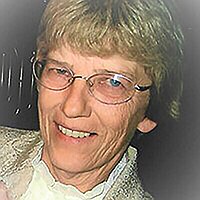 ---
The Minnesota dairy industry lost four leaders in December 2021 and January. Each represented dairy farmers and provided a voice to the industry across the Midwest.
Peggy Harris, Gene Jennissen, Warren Krause and Mike Schiller leave behind a legacy built on their involvement in local, regional, state and national dairy associations and organizations. As farmers, they led by example and gave of their time to help guide the industry for generations to come whether that be through modernization, adapting to an ever-changing farm landscape, work ethic or their efforts toward bettering breeds.

Peggy Harris (Nov. 16, 1948 – Jan. 5, 2022)
Margaret "Peggy" Harris of Sandstone, Minnesota, spent a decade involved with the American Dairy Association's Pine County chapter, serving as secretary and treasurer. She provided a public face for the organization in the community. She died Jan. 5.
Harris became involved in the ADA when her grandchildren became involved in the community. As they became interested in serving as dairy princesses, Harris stepped up her volunteering.
Her son, Nick Harris, said Harris spent her whole summer each year volunteering with the organization, coordinating the parade float and appearances by the princesses.
"It was letting people know about the dairy industry," Nick said. "We feed the people, and she wanted to make sure people understood that we were out there, that we're an important part of this country."
Harris grew up in Finlayson, Minnesota, and moved to Sandstone to raise their family and build a farm.
She played an integral role on the farm where they milked 250 cows and ran 600 acres of corn and 1,000 acres of hay. Even when she was working with the association, she milked every morning and night. She also took care of the pigs, goats, calves and the many farm cats. She was known for her speed. At 5 feet, 1 inch, she could milk double the number of cows most people could in the same amount of time. 
Her work ethic was passed onto her family, Nick said, and she taught all of her grandchildren how to love animals and take care of them.
"(She taught us) about hard work, and if you want something in life, you got to go for it and work for it," Nick said.
Nick describes Harris as a quiet lady who kept the family farm running, working side by side with her husband, keeping people fed and raising some of the largest pigs in Pine County.

Gene Jennissen (July 17, 1931 – Jan. 5, 2022)
Eugene "Gene" Jennissen of Sauk Centre, Minnesota, was active in the Minnesota Holstein Association, serving on several statewide committees. He was a board member of the former St. Cloud Area Holstein Club and exhibited dairy cattle at the local district shows and the Stearns County Fair. He also participated in many dairy promotion events. He died Jan. 5.
Jennissen was raised on a dairy farm and began on his own in 1952 with about 20 registered Holsteins. He retired in 1997 when the herd had grown to 60 milking cows. He also sold about 20-25 registered Holstein bulls per year. 
Jennissen was a purebred Holstein breeder. His herd was on official DHIA test from day No. 1 until retirement. Even after retirement, Jennissen stayed involved in the industry, taking a job picking up milk samples for Stearns County DHIA.
Jennissen taught his family a lot about bull proofs, and he encouraged and guided his son, Jerry Jennissen, from an early age when he showed an interest in farming.
"He leaves behind a legacy of being a good and worthy caretaker of the most important animal on the planet, the dairy cow," Jerry said. "He truly cared about his animals and did the very best he could with the tools he had available at the time to give them his best."

Warren Krause (July 6, 1937 – Jan. 4, 2022)
Warren Krause of Buffalo, Minnesota, recognized the importance of dairy industry involvement early on, saying to his son, "The work you do away from the farm (on boards) is almost as important as the work you do at home on the farm." He died Jan. 4.
Krause became an ambassador for dairy farmers, opening his farm to visitors from more than a dozen countries and thousands of people of all ages through the years.
He was always involved with agricultural cooperatives and served on the Centra Sota Cooperative board of directors in the late 1960s throughout the '70s. 
Krause was part of the group of men who founded Mid-America Dairymen (now Dairy Farmers of America), serving on the Corporate Board of Mid-America Dairymen. He served on the Carver/Wright/Hennepin Holstein Association Board as chairperson for six years. Krause also served on the Central Minnesota Forage Council for a number of years and hosted the Central Minnesota Forage Day in 2002. He helped charter the Buffalo FFA Alumni in the mid 1980s and was always supportive of the local dairy cattle judging team. Krause was inducted into the National Dairy Shrine at World Dairy Expo in 2011. DFA awarded Krause Holsteins with the 2013 Member of Distinction for the Central Area, and that same year, the family was honored as producers of the year by the Minnesota Milk Producers Association. 
Krause retired from farming due to medical reasons in December 2020, at the time he had 280 Holstein cows, 320 Holstein heifers and was running 600 acres of cropland.
Krause adapted quickly to new technology through the years, building a milking parlor and freestall barn in 1968. He started feeding a total mixed ration as soon as they started manufacturing feed wagons in the 1980s. 
"Warren felt it was a noble calling from God to be a steward of the land and animals, to help feed a hungry nation and world," said Charles Krause, his son. "He also wanted to make sure the land was better for the next generation."

Mike Schiller (May 22, 1953 – Dec. 19, 2021)
Michael Schiller of St. Francis, Minnesota, was a third-generation Schiller family farmer who purchased the home farm in 1980. He and his wife, Karen, owned and operated 380 acres, growing corn, alfalfa and soybeans. Schiller, who died Dec. 19, 2021, was considered a dairy enthusiast and focused on breeding good, registered Holsteins.
Schiller focused on developing the prefix Schillview in Holsteins. He farmed until the time of his death, working with Karen as well as his son, Charlie, milking 100 registered Holsteins and raising replacements.
Schiller was a Holstein member for the county, state and national associations. For nine years, he served on the Minnesota Holstein Association Board of Directors. He also served 12 years on the Associated Milk Producers Inc.'s corporate board and spent five years on the World Dairy Expo Board of Directors. 
Schiller was involved in showing registered Holsteins at county, state and national competitions. Schillview Holsteins has hosted various events including barn meetings, Holstein classification seminars, dairy cattle judging contests, fitting workshops and farm tours. The Schillview prefix has also marketed embryos and A.I. bulls to several foreign countries. In 2007, the Schillers were inducted into the Minnesota Livestock Hall of Fame. Schiller was also honored as the Minnesota Distinguished Holstein Breeder in 2009.
"Mike leaves behind a champion line of registered Holstein cows, fertile fields, a work ethic that lives on in his children and a love of all things dairy that he passed on to the next generation," Charlie said.

---